Safety Patrol membership is an honored position. Patrollers have an important role at Kitty Ward Elementry School. Your responsibilities are ti help strengthen character and provide an opportunity to help fellow students develop a better understanding of pedestrian and biking traffic hazards.

The role of the School Safety Patrol

Safety Patrol members are student volunteers from 5th grade
Patrol members teach other students about traffic safety on a peer-to-peer basis. They also serve as examples for younger children, who look up to them.

School Safety Patrol members:

Complete training in traffic safety.
Teach fellow students about traffic and bike safety.
Serve in other leadership roles under the direction of school officials.​
School Safety Patrol Benefits
Students gain:

Safety awareness.
Leadership.
Teamwork.
Pride.
Citizenship.
Respect for law enforcement.

Schools benefit from opportunities to promote:

Traffic safety awareness.
Peer-to-peer communication.
Character-building.
A constructive outlet for student energy.
A positive relationship with parents, law enforcement and the overall community.

Communities benefit from:

Safer environments for pedestrians, bicyclists, and motorists.
A positive collaboration between students, parents, schools and law enforcement
Powered by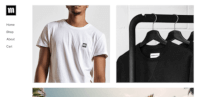 Create your own unique website with customizable templates.