Pages 271-288
Answer the following questions in your Wonder flip book:
​
27.August lies to the teachers about not being able to remember the 7th graders faces. Why do you think he did this?
28.What animal does August use to represent himself? Do you think it is a good choice?
Powered by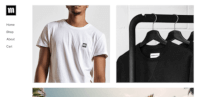 Create your own unique website with customizable templates.