Pages 24 to 42
Answer the following questions in your Wonder flip book:
​ 3. August goes on the tour of the school and meets three students. In your opinion which one would turn out to be a bully?
​4. How would you describe the other students' reaction to August in homeroom?
Powered by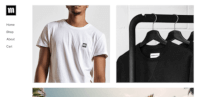 Create your own unique website with customizable templates.